There is a teeny-tiny refrigerator, with a teeny- tiny ice cube tray.
Most folks bring a cooler or two, and plenty of bag ice in the summer.
Relaxing after the hike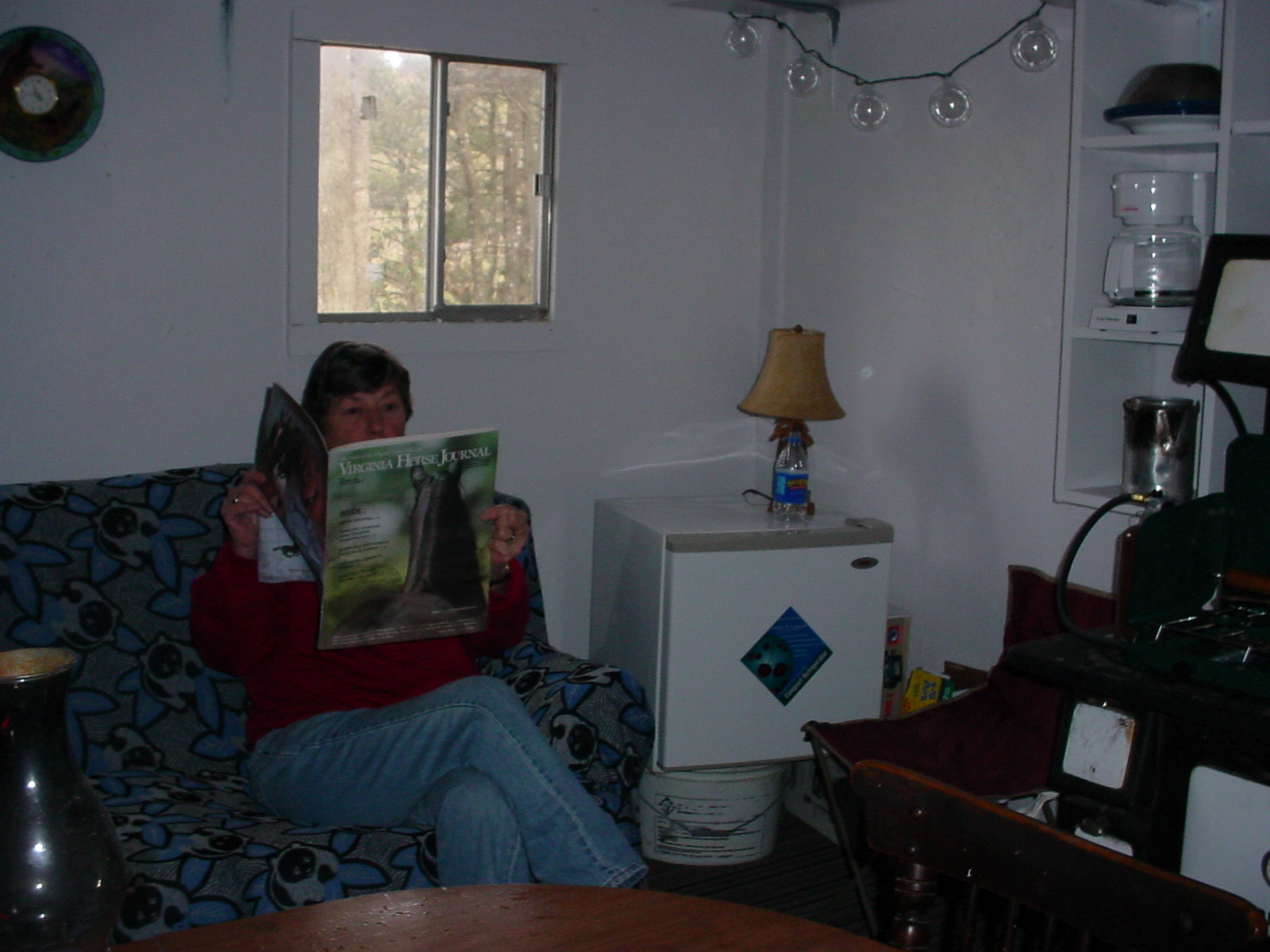 The couch folds out to a queen size bed
So you may be wondering how in the world this cabin sleeps 6-8. All on the queen size bed? Well, no. Check back in after a while for a view of the bunks!
Tour the surroundings
Not far from Looney is a lovely branch that runs off Panther Knob.
It has been conveniently dammed up for splishing and splashing
on warm summer days.
A quiet and peaceful ride with a good horse,
and a good dog,
on a good trail.
It is paradise. Come visit.